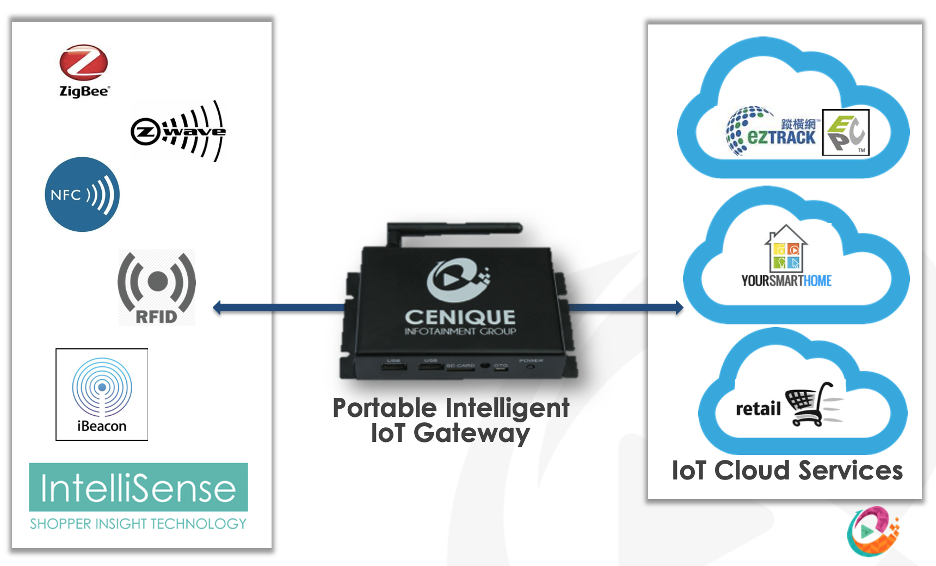 The Hong Kong Internet of Things (IoT) Awards bring recognition to the best practice of applying Internet of Things enabling technologies spanning from sensors, M2M, cloud computing, big data, data analytics, to storage, security, mobility and business intelligence with the ultimate goals to uplift business performance and customer satisfaction.
The Hong Kong Internet of Things (IoT) Awards (Formerly known as Hong Kong RFID Awards) is established in 2014 by GS1 Hong Kong with two key purposes:
To widen the adoption of IoT technologies in the community, to promote the efficiency of the industries, services, product qualities and overall competitiveness.
The IoT Awards program aims to champion the original IoT application and product development so as to promote creative exploitation of IoT technologies and to meet the market needs.
QBS joined InReality (formerly Cenique Infotainment) to participate in the Awards Competition with the topic of IoT Intelligent Gateway, awarded with the Certificate of Merit. The Gateway is built with industrial grade Android board hardware specifications with stable Android OS. Therefore we enable the device to be smarter on the Edge Computing Approach by installing an Android application for easily monitoring the sensors on-site and only submitting useful / processed data with predefined logics.
IoT Gateway Built-in Features:
Embedded computing device using ARM Chipsets.
Over the air update, management and monitoring of these computing devices.
Live Video analytics using standard webcam and IoT Gateway on these type of embedded computing devices.
Management and Monitoring using Smartphones and Tablets.