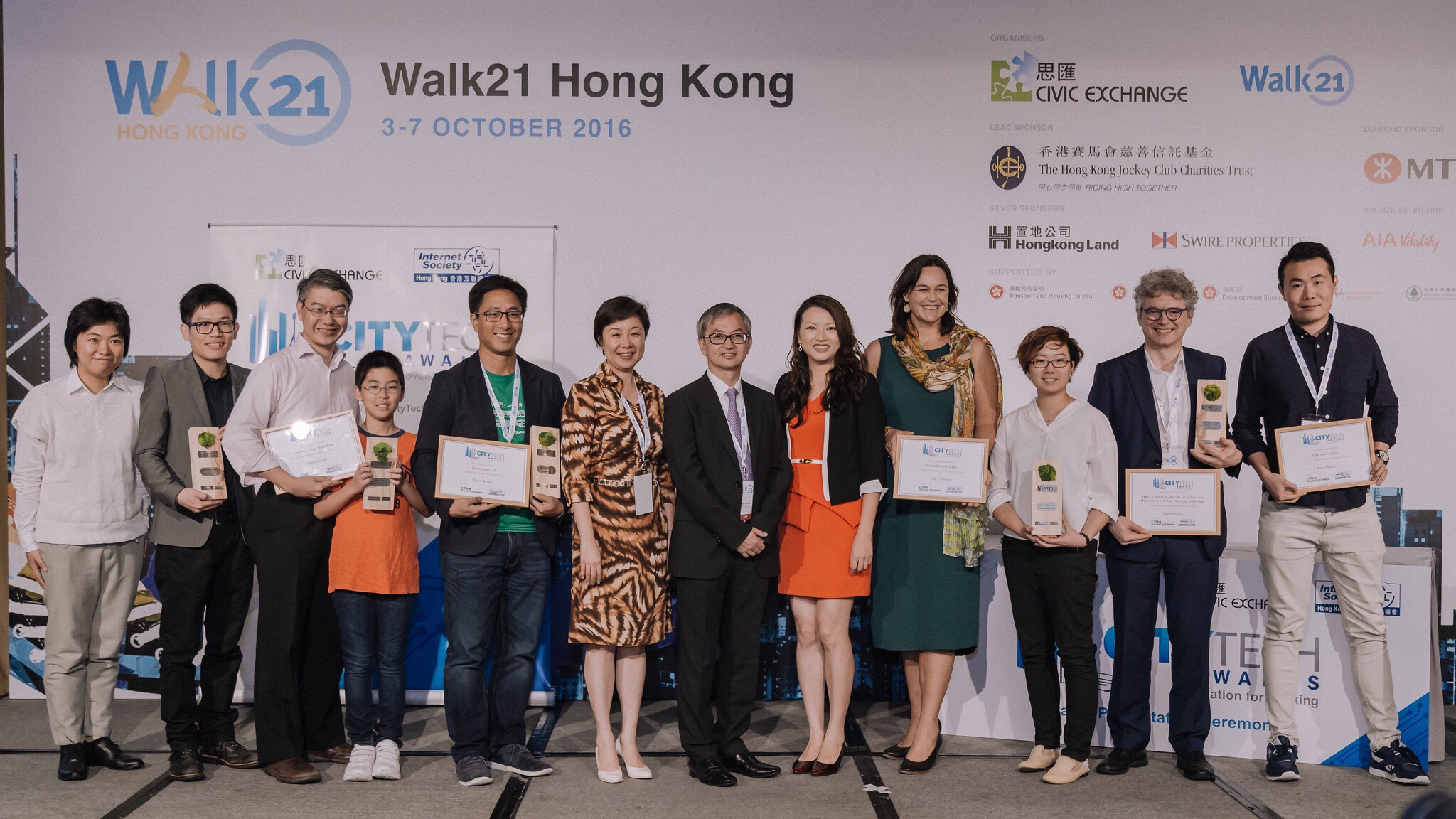 From October 3 to 7, 2016, Civic Exchange and Walk21 co-organized an international conference on Walking and Livable Communities in Hong Kong. 
The Conference – Walk21 Hong Kong – marked the first time the Walk21 International Conference series had come to Asia. With the support of the Hong Kong SAR Government, the event enabled Hong Kong to be the first Asian city to host an international event of this scale to promote walking and walkability. With a uniquely rich and diverse program that consisted of 156 speakers from 38 countries, policy makers, government officials, architects and planners, businessmen and entrepreneurs, healthcare and civic organization leaders, academics and students gathered over five days for conversations, debates and best-practice sharing on the topic of how to put the pedestrian first in the equation of urban planning. 
"Walk21 Hong Kong Conference", an international five-day conference co-sponsored by Walk21 a global leader in championing walking – and Civic Exchange – a renowned Asian public policy Think Tank.,  The Walk21HK CityTech Awards , the first ever award to celebrate innovations for walking, was created to showcase how the integration of "smart" elements into urban settings has changed the modern walking experience – from the integration of apps on phones, tablets and wearable gadgets to technologies that encourage new walking habits and anything in between. Eligible entrants will be informed to attend a presentation session hosted by co-organizers, 20 finalists will be recognised at the Conference on the 5th October 2016. Our Judging Panel is formed by investors, angel investors, renowned startup founders, entrepreneurs, IT experts and startup community friends.