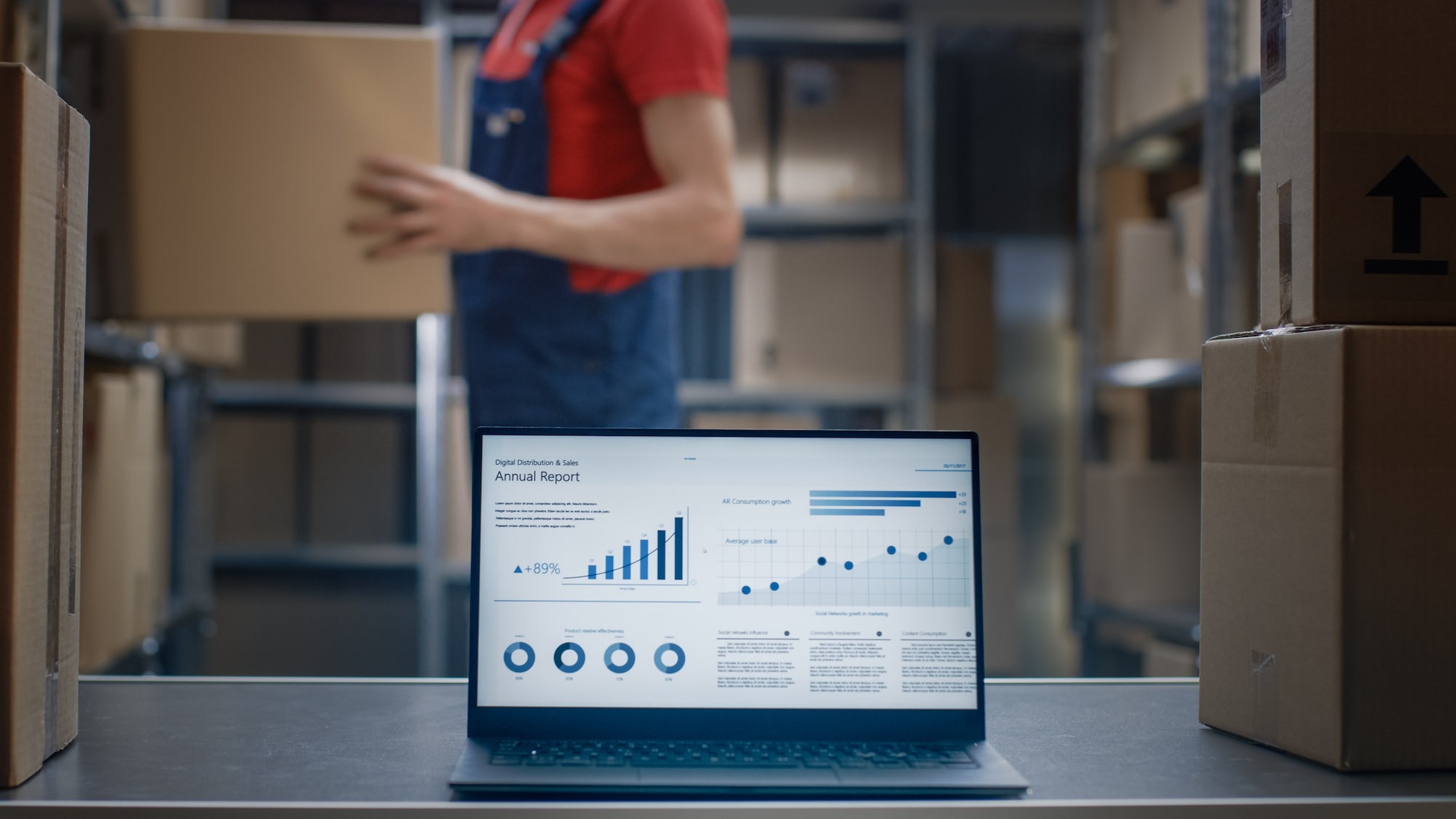 Asset Management
RFID-Enabled Asset Management System
Goals
Track and Trace of item location and inventory level
To enhance space savings via strong visibility into your warehouse
To manage the item life cycle and pre-alert when it is over-used
To understand who has borrowed such product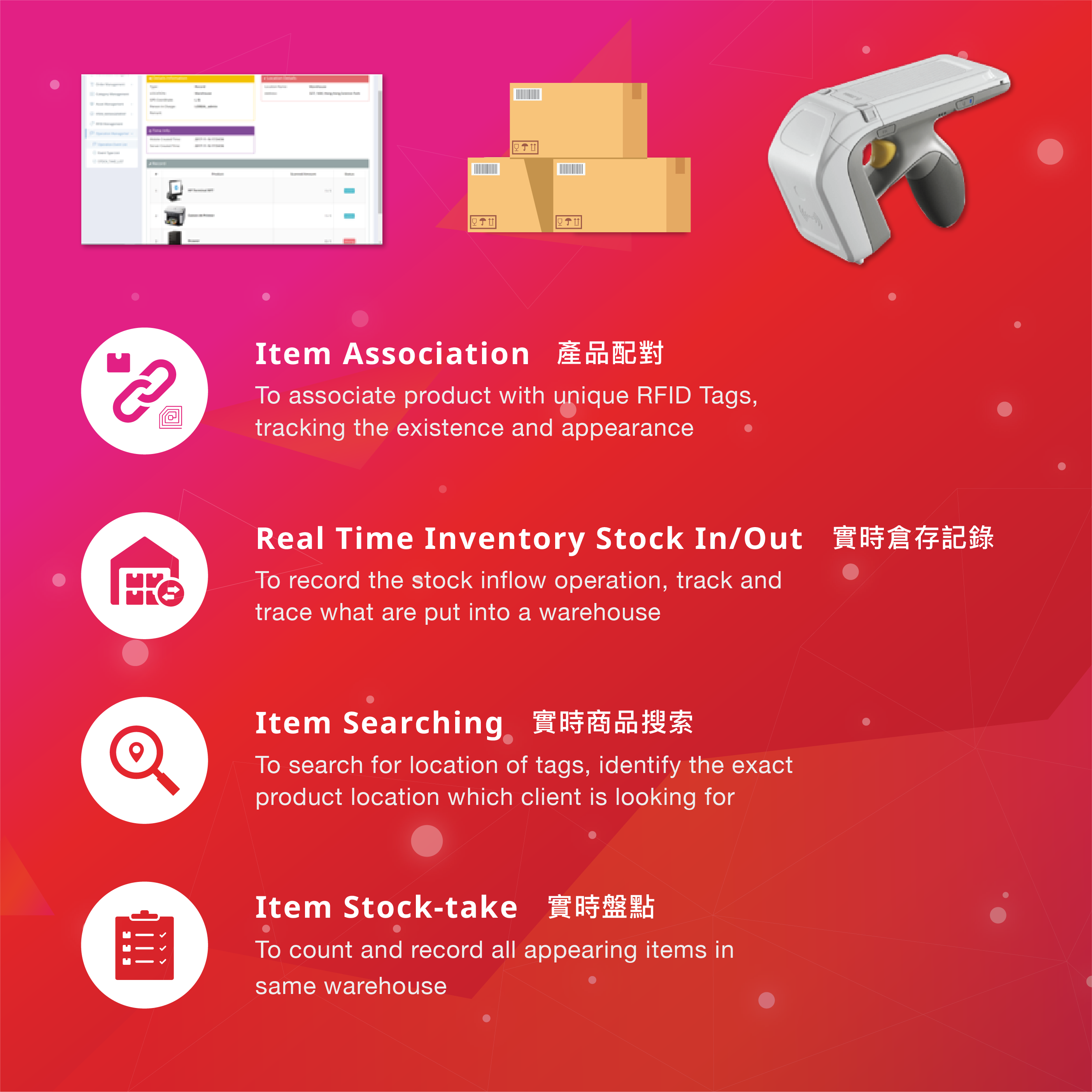 Store the related supplier and record the past transactions

Staff Information and Access Right
List of staff information such as name, title and security access right

List of Stock Location and details such as size, capacity and etc.

List of items includes the specification such as weight, high, unit of measure, product code and etc.
Enable product image uploads

Group similar properties into same product class

Support multi-warehouses
Support multi-UoM on each product
Customizable product picking methods

Conjunction with order management
RFID Reader and Antenna
The Reader and Antenna captures data and communicate with RFID Tags. When any RFID Tags pass through the reader, it will read the tag's data through the antenna, sending the data back to the system
RFID Handheld Reader
The Handheld serves mainly three functions: Stock-Take, Item Search and Item Association. It collects data from the tag and support sidetrack operations.
RFID Tag
Every Tag has a unique ID number to identify the goods. Users can edit the information of the tag according to their needs, for example, product name and quantity etc.
End User Computer
The computer will be installed within the warehouse to support the system operations. Allowing users to access their admin portal for data management